5 Things You Would Never Think Social Workers Would Say They Need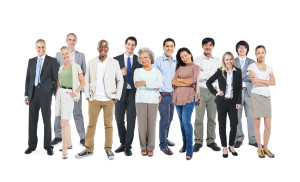 Over the past two weeks, social workers have been responding to a blog post entitled "What do Social Workers Need." You will probably be surprised to learn what social workers said. The social workers, who participated in the discussion, were seasoned veterans with years of experience. They worked in various disciplines such as private practice, individual and corporate consulting, and non-profit organizations. While there were many comments, five themes prevailed.
Social workers expressed that they need the following:
For the Community to Understand the Value Their Work Provides to the Community:
Social work is a profession that is not fully understood. Many believe that social workers only work with marginalized populations, the poor, or people who are in dire need. They ascribe the value of the work based on their personal attitudes towards these individuals. In reality, social workers work in many disciplines and provide a wide range of services across socio-economic lines. Persons who are part of the mainstream community receive services through social work as well, but may not identify the provider as a social worker.
Social work practice does not always provide opportunities to communicate accomplishments or achievements to the general public. This is due to the mandate to maintain the confidentiality and privacy of the client and population served.
The community rarely hears of the 'good work' that was done and is not given a chance to consider the value or benefit of the work as it relates to the community. For example, when a social worker helps a person with addictions to get clean, stay clean, and maintain employment, the person benefits and the community benefits.
Explain Social Work in Terms the Larger Community Understands:
We all know that social workers "help people." If a social worker is asked to describe their work, they most likely will begin with the phrase "I help people." The phrase "helping people" describes, in general terms, the work that a social worker accomplishes. It does not, however, provide specifics regarding the scope and impact of the actual work. It also does not explain the methods or processes used.
Social workers need to share their work and accomplishments in terms the general public understands. The general public does not have complete knowledge or understanding regarding the education or training a professional social worker receives. It also has limited knowledge regarding the various roles and settings in which professional social workers are found. In the article The Public's Perception of Social Work: Is it What We Think it Is?, LeCroy and Stinson outlined these concerns.
Social workers need to proactively share their work and the positive impact it has on the community. Instead of just "helping people" social workers need to explicitly state what they do, with whom and the positive outcome that results from the work. Additionally, every social worker should share the extensive training required to become a professional social worker.
Comfort Discussing Money and Money Issues:
In 2011, the website Social Workers Speak posted an article entitled "Money Guru Suze Orman Offers Social Workers Advice, Social Work Month Message." The article started with a paragraph suggesting that Ms. Orman believes that social workers should earn higher salaries. Ms. Orman stated that social workers are underpaid relative to the contributions made to the community.
Ms. Orman, who earned a Bachelor's Degree in Social Work from the University of Illinois at Urbana-Champaign, never practiced social work. She continued her talk by saying that social workers need to learn to "live well below their means." Each year, via an established scholarship, Ms. Orman pays off the student loan debt of two students, who have earned a Master's in Social Work Degree from her alma mater.
Social workers need to monetize their message:
In The Business Case for Social Work with Adults, December 2012, the authors argued that direct services could improve, strengthen and maintain a community's workforce. Social workers in the areas of mental health, public health, and social services provide avenues for individuals to become employed and sustain employment. School social workers enable parents to consistently go to work and complete their scheduled time at work, by providing services to children in need.
Social workers in private practices also favorably impact the workforce and economy by providing therapeutic and employee assistance services to individuals and their families.
Healthy, stable people add to the economic stability of any community. This is a message social workers need to repeat over and over. Social workers need to use the language funding sources, state governments and the community-at-large understand. They should also provide data showing the economic benefits of social work services.
Education and Training in Business Practices:
Businesses are hiring social workers due to the large bank of transferrable skills social workers possess. J. Juan Macias, Assistant Director for the University of Southern California School of Social Work, wrote the following in The Guardian "Why Private Companies are Taking on Social Workers:" "Companies around the world are starting to realize the value of social workers and the transferable skills they can bring to the workplace."
Social work skills are not limited to "people skills" such as understanding behavior, personal or group motivation, or interpersonal interaction. Social workers also possess skills in planning, management, and organization, to name a few.
Graduate schools of social work are incorporating business type coursework into the curriculum to meet the new demands. They are also offering joint degree programs.
Knowledge of foundational business practices is also helpful for the social worker who provides direct services for state run or private community agencies. Employee knowledge in business principals could enable community agencies to function more efficiently.
Professional Self-Advocacy:
Advocacy is a component of social work practice. Social workers need to advocate for the profession by demonstrating the positive effect of our education, skills and training in a larger context. Professionals should strive to become more visible in 'non-traditional' settings by joining and participating in the local organizations such as Chamber of Commerce, Kiwanis Club, or Toastmasters International. Professionals should also have ongoing dialogues with non-social work professionals to share the value we provide to the community-at-large.
Additionally, professionals need to build alliances with key stakeholders within our respective communities. These actions will build professional relationships that recognize social workers' contributions to the vitality and stability of the community.
I would love to hear from you. You may join the conversation by commenting on this post on our Facebook fan page REAL Social Workers Online Magazine or joining the "Social" Social Workers Project