Another One of My Favorite Things: The Path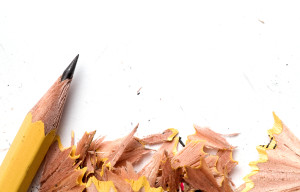 The Path: Creating Your Mission Statement for Work and for Life
by Laurie Beth Jones changed my life. Many years ago, I was floundering professionally and personally until a friend recommended this book. It is written as an inspirational guide that helps you to communicate the main purpose for your life.
Ms. Jones leads the reader in activities that define the vision for their personal and professional life. Once the vision is written, the reader is led through a series of activities to create a mission statement. The Path is an important resource for anyone who needs to revamp and refocus.
Before reading The Path, I felt overwhelmed due to lack of focus. Decisions took forever because I always took mental tangents, chasing ideas down proverbial rabbit holes. My career was a job. No, literally a job. I would show up in the morning, work 8 hours after taking a one hour lunch and then go home. I was disconnected, misdirected and not thriving in my work.
The Path helped me to understand the purpose of a mission statement while dispelling myths about missions. It helped me to rediscover positive attributes that I had forgotten or hidden when I became an adult. It also helped me to be honest with myself regarding my personal/professional hopes, dreams and desires.
Self-discovery is one of the by-products of developing a personal/professional vision and mission statement. You will also benefit from the honest reflection and acceptance that is necessary in order to meaningfully move forward in your career.
My regular readers know that I am a staunch proponent of having a vision and of following a personal/professional mission statement. A written mission statement allows you to focus your thoughts, actions and beliefs on achieving your vision. It provides direction and clarity regarding life experiences that are important to you.
Do you have a written mission statement? Please share it in the comments. It just may inspire others.
I would love to hear from you. You may join the conversation by commenting on this post on our Facebook fan page REAL Social Workers Online Magazine, joining the "Social" Social Workers Project or connecting with me on LinkedIn.
** Please note that I participate in the Amazon Associates program. Purchases made through links to Amazon in this publication may result in my being paid a small commission. You will not be charged more for your purchase. I only suggest books or items that I use and enjoy or that have been highly recommended to me by those I trust.