Can Mentoring Fast Forward Your Career?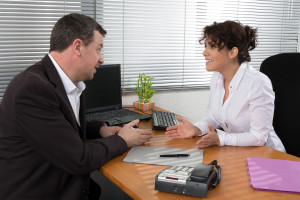 Reader Tiffany T. commented "what I need is mentorship" after reading "What do Social Workers Need?" on the REAL Social Workers Online Magazine website. Tiffany is not alone in her feelings. Many recent graduates and professionals believe their careers could benefit from mentorship. Carol Vernon, a Certified Executive Coach, outlined the benefits of mentoring in "The Career Value of a Mentor." Individuals, who are mentored, perform better, advance faster and report more satisfaction in their work experience.
Mentoring is a partnership based relationship that can benefit a professional at any stage of their career. The ultimate goal is for professional and personal development. The word "partnership" implies mutual benefit for all parties. Mentoring is usually voluntary on the part of the mentor. The good feeling that results from helping another's career development is the intrinsic value of serving as a mentor. The mentor also benefits from developing a trusting relationship with a professional with whom they may work. The mentor will also have opportunities to improve their skills and to gain knowledge.
Benefits for the mentee are also numerous. The mentee gains valuable advice in the form of shortcuts and guidance from an experienced professional. The professional listens and serves as a 'sounding board.' The relationship allows the mentee to identify new and better utilize current skills and expertise. The mentee can learn to effectively communicate, gain new perspectives and build an active professional community. All of these benefits will serve to advance one's career.
Finding the appropriate mentor can be tricky. There are three actions; however, one can take to facilitate the process.
Before seeking a mentor, be clear regarding goals and career needs. It is not enough to say "I need a job. I need your help." Determine the areas of growth, skills or experiences needed in order to progress in your chosen field. You may review or utilize past performance appraisals, supervision notes, or self-assessments to gather this information. Also research credentials, licensures, or specific experience needed to procure certain positions.
Once you have a clear understanding of professional needs, research potential mentors. Look in your current organization or your organization of choice for an individual who has made the career progression you desire. You may also utilize your professional community to identify a possible mentor. Recent graduates may ask former professors or advisors for suggestions.
When discussing the possibility of a mentoring relationship, clearly and concisely state what you seek to gain. Share your vision and goals. Also share the issues that you feel might hinder your progress. Summarize how you could reach your goals without a mentor and articulate how a mentor could help you to reach your goals. Your presentation will demonstrate that you have thoughtfully and carefully considered your choice of mentor relative to your needs and career goals.
Choosing the most appropriate mentor takes introspection, planning, and action.
I would love to hear from you. You may join the conversation by commenting on this post on our Facebook fan page REAL Social Workers Online Magazine, joining the "Social" Social Workers Project or connecting with me on LinkedIn.