From Chaos to Calm – Happy Half Hour Guided Relaxation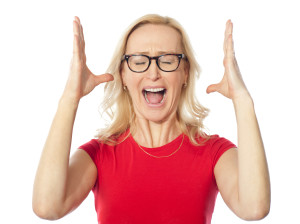 Working two jobs is no joke. I know because I have had to do it. Working a full time job and starting or owning a business is totally chaotic. I know because that is exactly what I am doing now. I work full time and have a private practice/consultancy. Oh yes, I am a wife and a mother as well. I live in self imposed stress throughout the week.
A business requires constant attention and nurturing. My husband once told me "if you are not in your office, you cannot make money." Even when I am not in my office, I am working in my business. For example I complete paperwork, submit billing, talk about it, or spread the word. It takes time.
We attend soccer games 2 – 3 evenings a week. Sometimes our daughters play in our hometown, but most games are away. For a few away games, the travel time is 3 – 4 hours there and back. We have to have dinner, finish homework and get ready for the next day. My husband and I help by washing their uniforms, making sure dinner is ready (or we pick something up,) help with homework and then take care of home and ourselves.
Weekends? Our weekends can be just as stressful. I usually see clients on the weekend. I provide weekend and evening hours for people who work. Our oldest daughter works and because she does not have a car, we drive and pick her up. Our youngest daughter has activities on the weekend as well and we have to transport her. I catch up on paperwork and write on the weekends.
This past weekend, we worked in the yard. We moved a tree to a new location, trimmed bushes and chopped down overgrown plants. We still have to figure out a time to travel to visit my 80 year old mother. My husband took off to take his 94 year old mother to the doctor. She lives almost two hours away. Life continues and responsibilities never go away.
I started the Happy Half Hour Sessions because I recognize that my life is similar to others. We constantly go, go, go and do not take the time to relax, reset or release the pent up stress. We must take care of ourselves in order to manage our lives. Happy Half Hour Relaxation provides a safe environment to de-stress. Here are a few participant comments:
"I started taking medication to slow down my heart. During this session, I could feel my heart slowing down even more than what the medication does."
"Oh that was nice."
"Aahh."
If you want to have an "aahh" moment that starts with 30 minutes and lasts, join us this Wednesday in Brunswick, GA.
I would love to hear from you. You may join the conversation by commenting on this post on our Facebook fan page REAL Social Workers Online Magazine, joining the "Social" Social Workers Project or connecting with me on LinkedIn.
If you are in the Brunswick/St. Simons Island, Georgia area please join me for Happy Half Hour 30 Minute Guided Relaxation. You may register at EventBrite.com
M.L. Bailey Consultants, Inc. Copyright ©2016 Marcyline L. Bailey All Rights Reserved
Real Social Workers Online Magazine Copyright ©2016 Marcyline L. Bailey All Rights Reserved