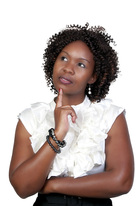 Get the answers you need to get started on your journey to career satisfaction and peace.

I will address your questions in a follow-up to the presentation "Finding Your Niche for Satisfaction and Financial Peace" which was presented March 23, 2015 at the NASW SC Symposium in Columbia, SC.
To help you build momentum, I will host a free, live 30 minute teleconference to provide clarity and to answer your questions. Once you register, you will receive your Get Answers PDF. The PDF will provide the conference line number, access code, directions for submitting questions and call instructions.
Registration is free and you will only need a telephone.
Join me
Thursday March 26, 2015
7 – 7:30 PM
Sign up using the Webform!