Invitation to Share Your Knowledge, Experience and Expertise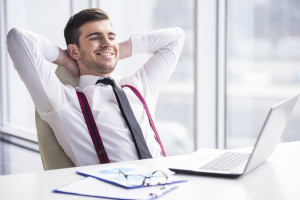 M.L. Bailey Consultants, Inc. is accepting well written articles to be published on its sister sites REAL Social Workers Online Magazine and Happy Half Hour Club. REAL Social Workers Online Magazine is a place for social workers to relax, empower, advocate and learn. New posts are published weekly. The articles focus on the everyday issues and concerns that social workers face. The articles provide real solutions, suggestions and solve problems. Please click here to view the site.
Happy Half Hour Club will provide relaxation and stress management tips professionals can use on the job, in the moment. All articles should focus on techniques or skills that can be completed in 30 minutes or less. A professional should be able to perform the skill and experience benefit with ease at work, home or in transition. Click here if you would like to receive weekly relaxation and stress management tips.
Articles should be written in a relaxed, conversational tone. Please avoid "tech speak" and technical writing that is better suited for a professional journal or publication. Write as if you are sharing helpful information with a colleague directly. Share what works for you or share information that has helped you. You do not have to be a social worker to submit articles. We are looking for writers with expertise and experience in the categories listed below.
Guidelines for Submission:
Email the following to: submissions@forrealsocialworkers.com

Your full article with a working title in the body of the email. Please source information that is not original or that you do not own (e.g. statistics, studies, research works, articles, etc.) However, please do not hyperlink. Sourcing should be done by providing the link in brackets e.g. "4 Positive Reasons to Say Good Morning" [http://www.forrealsocialworkers.com/4-positive-reasons-to-say-good-morning/]
Articles should be 500 – 2000 words in length.
Include your name, credentials, and contact email at the top of your submission. Your bio (120 words or less) with links to your website, or social media pages. Do not hyperlink. All links should be enclosed in brackets e.g. [http://www.mlbaileyconsultantsinc.com or https://www.facebook.com/mlbailey.consultants.inc]
Photos that correspond with your article. Photos should be at least 850 wide by 400 tall. We expect authors to respect licensing regulations. Appropriate attribution and licensing regulations are the sole responsibility of the author.
Authors are solely responsible for all content submitted within the article. Authors are expected to acknowledge affiliation and/or financial interest in any subject matter, entity or product discussed.
Editing for clarity and space may occur; however, every effort will be made to preserve your "voice."
You will receive an email notification alerting you that your article has been accepted for publication with the timeframe it will go live. You will not receive notification if your submission does not qualify.
Please let me know if you would like to be a regular contributor.
Articles should fit into these broad categories:
Stress Response
Food and Stress
Stressors
Technology Helps
Working Caregivers
Working Parent
Relaxation Methods
Stress Free Communication
Career Development
Entrepreneurship
Finding Balance
Finding Your Niche
Self-Advocacy
Vision, Mission, Goals
Supervision
Please read the Terms of Service before submitting your article.
I would love to hear from you. You may join the conversation by commenting on this post on our Facebook fan page REAL Social Workers Online Magazine, joining the "Social" Social Workers Project or connecting with me on LinkedIn.
M.L. Bailey Consultants, Inc. Copyright ©2016 Marcyline L. Bailey All Rights Reserved
Real Social Workers Online Magazine Copyright ©2016 Marcyline L. Bailey All Rights Reserved