Join the Conversation: Why Did You Choose Social Work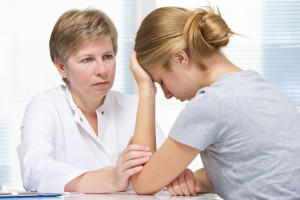 We are having a conversation across several platforms in response to yesterday's blog post "Why Did You Choose Social Work?" The challenge was to share a reason for entering the social work profession avoiding the standard answer "I want to help people."
A broad range of professionals have shared their thoughts and are highlighted below.
A professional with a BSW shared that her life experiences led her to enter the profession. Life experience provides a particular skillset that enables the social worker to excel in certain areas that are specific to the client and setting.
Another professional with both an MSW and CADC stated that an undergraduate course introduced her to the addiction recovery process. This piqued her interest and she found her niche. Being open to formal and informal educational experiences is a strength of social work professionals.
A professional with an MSW and JD chose the profession because of the ability to build relationships, collaborate, and strategize with others as he helps them to help themselves. Connecting analytical processes with soft skills such as communication enable social workers to excel in any field.
As stated in the previous post, the social work profession is complex and extensive in nature. As more professionals share, we acknowledge the various skills that provide commanding influence in our communities.
I would love to hear from you. You may join the conversation by commenting on this post on our Facebook fan page REAL Social Workers Online Magazine or joining the "Social" Social Workers Project. You may also contact me directly on Twitter @Marcyline #LCSW15