One of My Favorite Things: What Color is Your Parachute?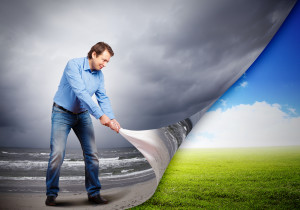 Today I want to share my absolute, favorite job hunting, career building resource, What Color is Your Parachute by Richard N. Bolles**. This book is a valuable resource for anyone new to the work world. It is also extremely valuable for those pursuing a second career or considering a change of career. According to The Official Site of Dick Bolles, this book has been published in over 22 languages and in 26 countries. Over 10 million copies have been sold. I was introduced to this book 30 years ago and remain a believer in Mr. Bolles' techniques. I have since purchased newer versions and keep it in my library.
What Color is Your Parachute contains detailed diagrams and worksheets that help the reader discover their skills, interests, and preferred work environment. Mr. Bolles and I both believe in doing what you love, with the people you enjoy and in the environment in which you thrive.
Mr. Bolles leads readers through comprehensive, thoughtful exercises to discover their skills. In particular, they identify their transferrable skills. Transferrable skills are the skills that can be used in any setting to accomplish a task. In addition to identifying skills, the reader determines the skills that mean the most to them. These are the skills they most enjoy using.
The next section helps a reader to determine the setting in which they will thrive. The exercises in the section identify the type of people, the type of work and the setting that is most attractive. Job hunters often overlook the importance of working in a setting that fits their work style, personality, and interests. It cannot be overlooked, if professional satisfaction is a goal.
I love this book because of its down to earth writing style, comical illustrations and depth of information.
Now, let's talk about doing what you love. Many social workers struggle to incorporate what they love and enjoy in their work because they have few examples. They, like many job seekers, pursue the familiar. This means that a social worker can be a case manager, a mental health worker, or a therapist.
The career possibilities; however, become broader when what one loves is incorporated. A social worker can become a researcher, a travel agent, or an interior designer. How can that be? I am sure you can understand the researcher role, but travel agent and interior designer may cause some confusion.
Social worker as travel agent? Yes, absolutely!
Think about the concerns travelers or potential travelers may experience before, during or after the trip. Before the trip, travelers are concerned with travel to and from their destination. They are interested in the accommodations, amenities, and cost. They work with a travel agent to book the accommodations that fit their need. Once the traveler is satisfied with the choices, the travel agent will book the trip. This is the basic work of a travel agent.
Consider travelers or potential travelers, who have special needs. A traveler with a physical disability will need special accommodations. A traveler with impaired cognition will also need special accommodations. Parents of children with special needs will also need accommodations that meet the needs of their children.
A traveler with a physical disability may desire accommodations that will allow access and free movement to some of Europe's oldest landmarks. A traveler with impaired cognition may require a tour guide who understands the traveler's needs and can tailor sightseeing to accommodate the traveler's needs. Parents of children with Autism or Attention Deficit Disorder may seek a cruise that caters to these exceptional children.
A social worker, who is a travel agent, will understand the nuances of these particular needs and will be able to arrange adequate accommodations. A social worker with this interest and skillset will address the problems and concerns that many families face. Families desire to travel, but may avoid traveling due to the above concerns.
Clientele, with the above concerns, would welcome expansion of travel opportunities and access to accommodations that provide the least restrictions. These services would solve a problem, alleviate a need and serve to expand services to a specific market. The social worker in the above scenario could work independently, for a travel agency, or a resort.
The social worker/travel agent also has the skillset to provide travel experiences targeting social workers or others in the helping professions. Spa retreats, mindfulness vacations, or relaxation cruises for groups, families or individuals are standard travel arrangements. Imagine arranging a travel experience for social work professionals that provides opportunities for them to openly and honestly deal with their secondary trauma. A vacation arranged by a social worker for social workers.
Vocation + Avocation = Success and Satisfaction
Try this exercise to begin the process.
Acknowledging your interests is different than discovering your skills. Your true interests are realized with deep introspection. For guidance in finding your interests click here to schedule a clarity call. Choose a time of day when your mind is clear of distracting and intrusive thoughts. Morning, upon waking, is often an optimal time to write down your reflections. Keep a note pad or journal by your bedside for this purpose.
If morning is not conducive for this activity, choose another time of day. Move to a quiet space where you will not be disturbed. Some find that sitting in a park or in a natural setting allows them to release the day's cares and to clear their minds. Write down your unedited reflections. Do you see a pattern or predominant theme in your writing? This will provide a clue regarding those things that are important to you.
Write down the activities you engage in during your free time. Include details that provide clarity. For example, you may love to read. Do you love to read magazines? Do you love to read travel magazines? Do the travel magazines focus on a specific form of travel, region, or purpose? What feelings do you experience when you read the travel magazines? How do those feelings differ from the feelings you experience at any other time? Pay particular attention to how these feelings compare to feelings you experience when at work.
The idea is to become aware of the activities that make you happy and satisfied. These are the activities that would contribute to happiness, satisfaction and success, when incorporated into your career.
I would love to hear from you. You may join the conversation by commenting on this post on our Facebook fan page REAL Social Workers Online Magazine, joining the "Social" Social Workers Project or connecting with me on LinkedIn.
** Please note that I participate in the Amazon Associates program. Purchases made through links to Amazon in this publication may result in my being paid a small commission. You will not be charged more for your purchase. I only suggest books or items that I use and enjoy or that have been highly recommended to me by those I trust.