Problem Solving in Action: Helping People and Pets Online Toolkit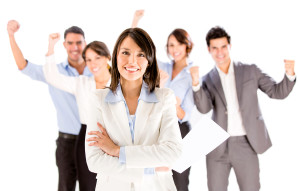 A key component in the M.L. Bailey Consultants, Inc. plan for building a successful and satisfying career is problem solving. LCSWs and MSWs who develop creative and innovative solutions will reap rewards that lead to the professional and personal lifestyle they envision.
Thirty years ago I would have typed this article on my Smith-Corona typewriter. Corrections would have been made using a correction cartridge. Twenty years ago, I would have used a boxy desktop computer with green letters. Today I am using my streamlined 2 in 1 with automatic spell and grammar check. Innovative and creative solutions bring financial rewards, prestige and promotion.
Professional social workers are in a prime position to use innovation and creativity to address community concerns by doing the following.
Define and address the source of the problem. There is a difference between the source of a problem and symptoms of the problem. For example a sore throat is a symptom of numerous conditions such as allergies, hay fever, colds, flu or other upper respiratory conditions. An antihistamine will stop the post nasal drip that causes a sore throat if the problem is allergic reaction to pollen. An antihistamine will do nothing if the cause is a strep infection.
Consider the positive impact a solution will have on the community. So often social workers consider the negative impact of a problem. The positive impact provides a visual picture or vision of the benefit to the community. The vision provides selling points to gain support from community members. This support will help develop a coalition of community members who believe in the vision. The vision is the desired or expected outcome.
Build a coalition or community of like-minded professionals and/or organizations. Like-mindedness refers to the ability to see and connect with the vision as well as the ability to see the benefit to the community. This community of like-minded professionals and organizations will develop ideas and formulate a comprehensive plan to address the concern.
An example of developing creative and innovative solutions is the Helping People and Pets in Crisis: a Toolkit for social workers and human service organizations to incorporate pet welfare into their work, presented by the Mayor' Alliance for NYC Animals. Over 150 non-profit rescue groups and animal shelters in New York City belong to the Alliance.
The online toolkit project was spearheaded by a social worker, Jenny Coffey, LMSW.
According to the May 5, 1015 post in OUT of the CAGE, The Blog of the Mayor's Alliance for NYC Animals
"In the Helping People and Pets in Crisis Toolkit, human services professionals will find a wide range of suggestions, intervention strategies and resources to help them assist pet owners in crisis. Each section identifies a problem, explains how to recognize it and suggests ways to address it."
Kudos to Ms. Coffey and to the Mayor's Alliance for NYC Animals for a job well done.
Follow us on Twitter @MarcylineB
Like us on Facebook https://www.facebook.com/mlbailey.consultants.inc