Ready or Not Here It Is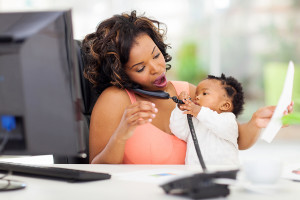 I work with social workers and service professionals who are thinking about or going through professional transitions. Transitions are a natural course of life. A transition is a change or movement from one state of being to another. The definition suggests a journey or a controlled, evenly paced change. One might imagine a gradual transformation, like that of a butterfly. We approach professional career change in this manner. After college or graduate school, we obtain an entry level position. This position will gradually lead us to gain or be hired for positions with more authority, responsibility and pay. After working for 30 years or so, we will retire to enjoy our remaining years.
Life has a way of throwing us into periods of transition that were unexpected and unplanned.
Listen to the full post here:  Ready or Not Here It Is
We will talk about transitions all month.  In the meantime, download your free PDF + Bonus Material of this post.
 I would love to hear from you.  You may join the conversation by commenting on this post on our Facebook fan page REAL Social Workers Online Magazine, joining the "Social" Social Workers Project or connecting with me on LinkedIn.
About Ms. Bailey:
Marcyline L. Bailey is a Licensed Clinical Social Worker, Certified School Social Worker, Employee Assistance Specialist – Clinical and a member of the Academy of Certified Social Workers.  She is a graduate of both Northwestern University and Case Western Reserve University.  Mrs. Bailey provides mentoring and self-care resources in the areas of finding one's niche and maintaining a satisfying work life.  Mrs. Bailey also utilizes her 30 years of experience as a consultant and presenter to non-profit organizations, professional associations, colleges and federal programs.
Download Your Free PDF + Bonus Material
M.L. Bailey Consultants, Inc.  Copyright ©2015 Marcyline L. Bailey All Rights Reserved
Real Social Workers Online Magazine Copyright ©2015 Marcyline L. Bailey All Rights Reserved