Resources for Social Workers Serving College Communities with Survivors of Gender-based Violence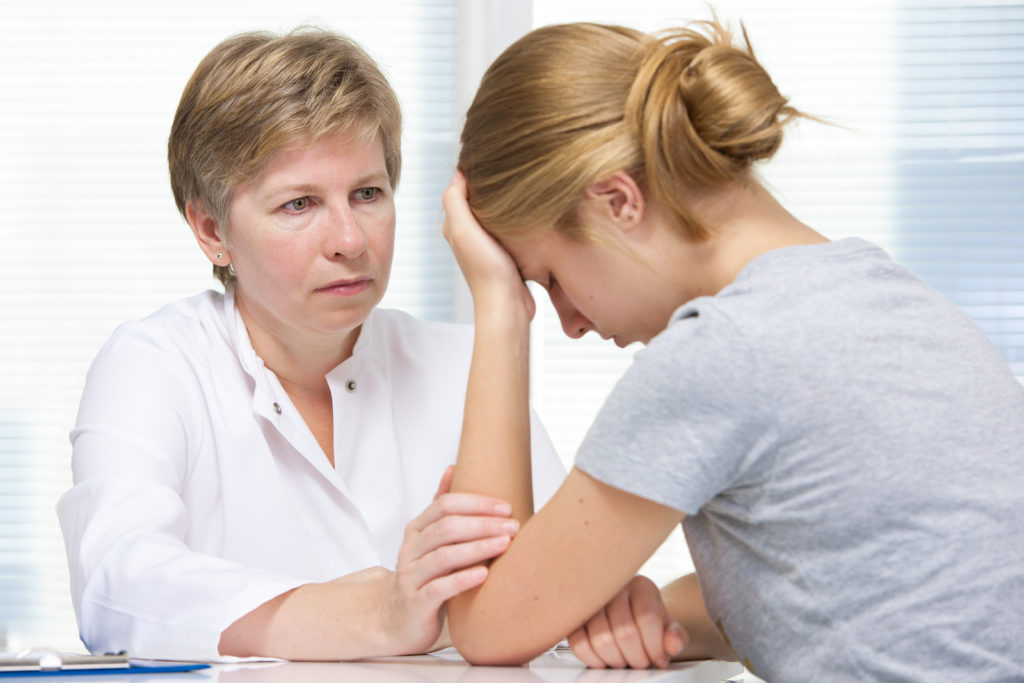 Resources for Social Workers Serving College Communities with Survivors of Gender-based Violence
Bio: Tiffany Thompson earned an MSW from Spalding University, Louisville, Kentucky. She is a published author who is passionate about foster care, women's rights, education, and social justice. When not volunteering or pursuing professional development, she enjoys spending time with her family.
According to the National Sexual Violence Resource Center, April is Sexual Assault Awareness Month. On March 29, 2017, I attended a t-shirt decorating event for The Clothesline Project at our University Counseling Center. In 1990, The Clothesline Project was instituted in Cape Cod, Massachusetts to inform the public about female survivors of violence. By displaying decorated t-shirts on clotheslines, people can see the messages of solidarity and empowerment honoring survivors. It felt good to participate in this year's event. I observed that other participants were excited as well. Involvement in this event is just one way that social workers can stand up for our clients. Cultural competence around the impact of sexual violence on our campus community is imperative. Although we serve over 2,346 students in a given academic year, many of them do not consider the prevalence of gender-based violence that occurs on a national scale.
2016 Bureau of Justice Statistics Data
The Bureau of Justice Statistics (BJS) ascertained that around 21% of bachelor's level female students, from nine different institutions, expressed facing gender-based violence in 2016 (NotAlone.gov, 2016). Secondly, the 2016 BJS study indicated that most gender-based violence on campus remains undocumented due to a lack of reporting by survivors. Furthermore, almost 50% of females conveyed their initial experience of gender-based violence was during the 18 to 24 age range (NotAlone.gov, 2016). College students, who are survivors of gender-based violence, confront exceptional circumstances. They may fear that someone will discover the traumatic incident. Alternatively, they may live near or attend classes with the offender (NotAlone.gov, 2016). Stigma, isolation, and fear of retaliation for reporting the crime can deter many students from contacting authorities.
Survivor Outcomes
Jennifer Rollin (2017) proposes that student survivors of gender-based violence are effected on a personal and academic level. Secondly, they have a higher susceptibility to substance misuse, mental health issues, lower grades, diminished self-care, and ruminations about the traumatic episode. In addition, a diminished capacity to maintain healthy relationships may occur, due to trust issues regarding the trauma (Rollin, 2017). These negative outcomes from gender-based violence can lead to withdrawal from specific courses, campus activities and organizations, or the university.
Best Practices for Clinicians
Rollin (2017) highlights the following approaches for clinicians:
• Create a safe space and develop rapport
• Apply trauma-informed therapies
• Trauma Incident reduction (TIR)-TIR is an expeditious, systematized, client focused form of therapy. TIR assists clients with posttraumatic stress disorder (PTSD) by engaging them in a pictorial anesthetization process, using supervised images (Rollin, 2017).
• Narrative Therapy increases the capacity for additional narratives by aiding clients in viewing concerns through a wider, sociocultural lens (Rollin, 2017).
• Eye Movement Desensitization and reprocessing (EDMR)-The purpose of EDMR is to promote restoration through altering unhealthy emotions and rationalizations caused by violence (Rollin, 2017).
• Cognitive Behavioral Therapy (CBT)-Discovering the intersectionality between a person's emotions, actions, and their thoughts is the purpose of CBT. To redirect the client's actions and emotions, CBT focuses on confronting negative thoughts and exchanging them with healthier meditations (Rollin, 2017).
Although there are a myriad of treatment options, each client is unique. Success rates will vary. Moreover, multiple mental health concerns, fear of seeing the offender again, or negative reactions from peers can cause reluctance to complete therapy (Rollin, 2017).
Helpful Resources
On September 17, 2015, the Obama administration published an article titled, "Fact Sheet: Resource Guide and Recent Efforts to Combat Sexual Violence on College and University Campuses". One of the resources was a tool-kit called, Safe Place: Trauma-Sensitive Practice for Health Centers Serving Students. Designed by the National Center on Safe Supportive Learning Environments (NCSSLE), this tool-kit contains information to support trauma-informed care. According to the NCSSLE, the three goals of the tool-kit are to:
1. Urge practitioners to grasp the probability that they assist faculty, staff, and students who have experienced trauma.
2. Establish a safe space for trauma survivors.
3. Introduce trauma-informed methods into their regular practice.
The elements of the tool-kit are as follows: an enactment manual, trauma-informed care videos, organizing and procedure handbook, trauma-informed meetings videos, and documents and agendas (NCSSLE, 2017).
Sponsoring social events that support survivors of gender-based violence, increases public awareness. Applying evidence-based therapies promotes a sense of safety among clients. Thirdly, using and sharing resources like the Safe Place: Trauma-Sensitive Practice for Health Centers Serving Students tool-kit promotes ethical and comprehensive services for clients. These suggestions help us to stand up for campus survivors of gender-based violence. As practitioners, we must convey to our clients that resuming a healthy life is achievable (Rollin, 2017).