Social Workers: Find Happiness to Experience Success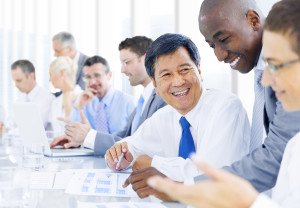 Shawn Achor, the CEO of Good Think, Inc. shared his thoughts on experiencing success in the workplace. This presentation was filmed in May 2011 at TEDxBloomington. Achor shares a list of actions that research has shown increases one's feeling of happiness when performed 2 minutes a day for 21 days in a row.
I am inviting LCSWs and MSWs to watch the video and join me in incorporating the "2 minute" activities into your day. Like my Facebook page and post your results and individual responses to the post on my facebook page to continue the discussion https://www.facebook.com/mlbailey.consultants.inc, You may also tweet your results and responses using @MarcylineB #happysocialworker.
I look forward to hearing from you.