Social Workers Share your Encouragement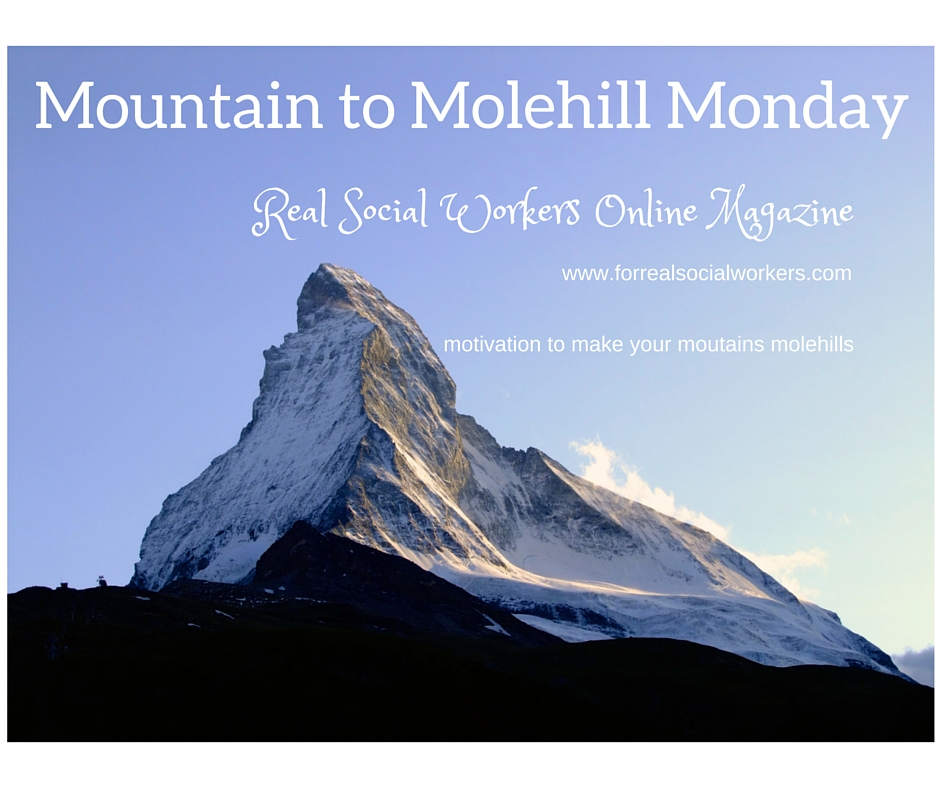 Today is Mountain to Molehill Monday. Every Monday social workers or those who work in helping professions are invited to share words of encouragement to colleagues who may be facing uphill battles. What do you tell yourself when stressful situations grow out of control or get blown out of proportion? A small incident (molehill) suddenly turns into a big deal (mountain) beyond your control. Share the positive and encouraging motivation that you use to return those mountains into molehills.
You are invited to join the "Get Through the Day Without Losing It" Challenge. Go beyond counting to 10 when you are pushedto the limit. Learn healthy ways to calm your mind and relax your body in 30 minutes or less. Click here to receive information.
I help social workers and other professionals to "get through the day without losing it." I would love to hear from you. You may join the conversation by commenting on this post on our Facebook fan page REAL Social Workers Online Magazine or connecting with me on LinkedIn. Learn more about HappyHalfHour.club and receive notifications about our 7 day "Get Through the Day Without Losing It" challenge.
M.L. Bailey Consultants, Inc. Copyright ©2016 Marcyline L. Bailey All Rights Reserved
Real Social Workers Online Magazine Copyright ©2016 Marcyline L. Bailey All Rights Reserved