Tune in to a Conversation with Dr. Ni and Me on Blog Talk USA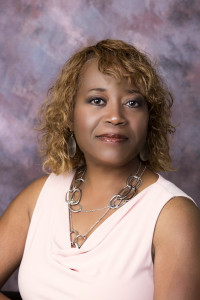 I will be a guest on "Journeying with Dr. Ni" on Blog Talk USA, talking about my journey and current work with social workers and organizations that provide services to people. Please tune in!
Read the following message from Dr. Niama L. J. Williams for more information:
Join me for "Journeying with Dr. Ni," my new radio show on Blog Talk USA. My first guests will be Marcyline Bailey, LCSW of M. L. Bailey Consultants and Bill Cruikshank, Executive Director of Meals on Wheels–Long Beach. Ms. Bailey is a highly trained social worker who works with her colleagues on stress, burnout, and perennial overwork. In addition to running Meals on Wheels–Long Beach, Mr. Cruikshank volunteers with numerous organizations in the city assisting primarily the homeless and seniors.
At "Journeying with Dr. Ni," we focus on those who do good in the world and the life challenges they have overcome to do that good. Our goal is to share the personal stories of movers and shakers who change the world one human being at a time. Expect a rousing afternoon of literary work illuminating the good work our guests do and in-depth discussion of what motivates them to keep on giving to improve conditions in their communities.
The show airs from 11 a.m. to 1 p.m. Pacific Time on Saturday, June 20th. You may join us here: http://www.blogtalkradio.com/blogtalkusa/2015/06/20/journeying-with-dr-ni. Hope to see you there!!!

Love and blessings,
Dr. Niama L. J. Williams
Author of the forthcoming book, La Cueca Chilena: A Black Girl's Guide to Self-Love and Self-Confidence