Use Volunteer Opportunities to Gain Business #realsw30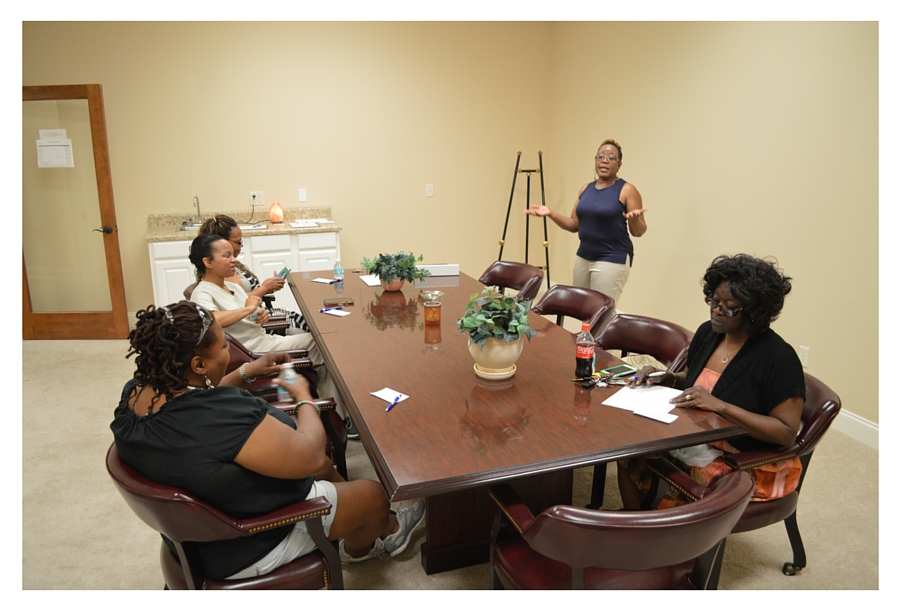 Simple acts of kindness can net benefits for your business. Free speaking engagements or presentations are a great way to show expertise. Complimentary demonstrations, however, allow potential clients to experience the benefit they can gain from using your products or services.
On Saturday May 7, 2016, I hosted a For Mothers Only: Guided Relaxation session for a group of grandmothers who are raising their grandchildren. The above picture shows a few of us chatting as we await the arrival of the other participants.
I shared relaxation and calming tips. I then led them to a state of deep relaxation using a guided relaxation script. Each participant received two adult coloring sheets, a red rose and my business card.
The result? I received a new client referral and inquiries regarding for pay relaxation sessions.
I help social workers and other professionals to "get through the day without losing it." I would love to hear from you. You may join the conversation by commenting on this post on our Facebook fan page REAL Social Workers Online Magazine, joining the "Social" Social Workers Project or connecting with me on LinkedIn. Learn more about HappyHalfHour.club and receive notifications about our 7 day "Get Through the Day Without Losing It" challenge.
M.L. Bailey Consultants, Inc. Copyright ©2016 Marcyline L. Bailey All Rights Reserved
Real Social Workers Online Magazine Copyright ©2016 Marcyline L. Bailey All Rights Reserved