Vocation + Avocation = Success and Satisfaction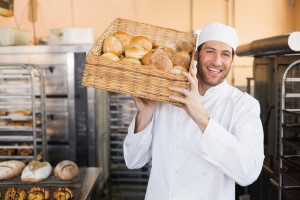 The title of this post outlines the REAL Social Workers model for professional success and satisfaction.
Vocation + Avocation = Success and Satisfaction
This model will not resonate with all social workers. Many colleagues prefer the structured environments, activities, and definitions that are generally recognized as traditional social work. Many other colleagues seek something different. They are compelled to work outside of the box by combining their knowledge, education, and professional experiences with their interests, hobbies, and leisure activities. Although their work and career development may be non-traditional in the customary sense, these professionals are successful and providing service to their target populations.
My discussions with social work colleagues continue to illustrate the versatility of the social work profession. Social workers are known as the professionals who "help people." What is not commonly acknowledged is that many social workers think like entrepreneurs. These social workers are gaining financial reward and great satisfaction by combining their training and interests to provide problem-solving services and products to their target market.
Many social workers open private practices in therapy, consulting, coaching, training or a combination of these three. Other social workers have the flexibility to create problem-solving services within established organizations by developing programs or programming that meets the need of the organization's target population.
One such individual, who has a prime opportunity, is L.C. I recently spoke with L.C., who will soon graduate with a Masters in Social Work. I helped her to prioritize the steps she should take in order to prepare for her professional life after graduation. In addition to attending graduate school, L.C. currently works as a dance instructor for young boys. She has years of experience as a dance instructor. Upon graduation, L.C. desires to work with at-risk youth through the juvenile justice department.
L.C. can combine her experience in dance with her knowledge of social work methods in her work with at-risk youth. As she researches possible employment opportunities, she should also research the use of art and art forms in the various areas of juvenile justice. This will provide information regarding the value her avocation may play as she conducts her employment search within that department.
She should also research whether there is a need or market for dance programs specifically designed for at-risk youth in the region in which she plans to live. School systems, recreational departments, after-school programs, or other youth oriented organizations would very likely consider her dance/social work skillset as an asset.
L.C. could also develop a dance program for at-risk youth to include in her portfolio.
Focusing on:
Communication and problem-solving skills.
Working with others and working independently.
Respect for others and for self.
Initiative, motivation and self-discipline.
Positive self-image and self-esteem.
Handling disappointment and becoming flexible.
Effort, follow-through and goals.
L.C.'s ability to communicate the benefits of her skillset will set her apart from other applicants. She may also find career opportunities she had not previously considered.
Social workers and other professionals desire success and satisfaction in their careers. With a little creativity, initiative and dedication, they can find just that.
I would love to hear from you. You may join the conversation by commenting on this post on our Facebook fan page REAL Social Workers Online Magazine, joining the "Social" Social Workers Project or connecting with me on LinkedIn.